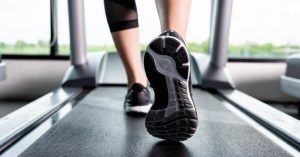 Our RunFit service is a comprehensive assessment of muscle power screening, joint mobility and video gait analysis from which you will be prescribed a tailored management programme, including exercise therapy and running gait re-education.
Whether you are running to get fit, training for your first Parkrun, running your umpteenth marathon, battling an injury or simply want to improve your performance, RunFit is a service that can benefit all runners.
What does a RunFit Assessment involve?
A 1 hour assessment session including:
Detailed history of your running and/or injury.
Thorough physical screening of major muscle groups integral in running.
Video gait analysis of your running style with assessment results.
A programme will be created to meet your needs based on all the information obtained.
A further appointment for 'hands on' therapy for findings within the assessment (deep tissue work, joint mobilisations and manipulations).
Why might RunFit be beneficial?
A running assessment can benefit you in several ways:
Help you to run pain free.
To improve your personal bests.
To assist in your training for an event.
To help prevent injuries from occurring.
What do I need to wear for my RunFit appointment?
Please where shorts where possible for the assessment, and the footwear and socks that you would normally run in. A vest or slim fitting T-shirt would be preferable, try to avoid baggy clothing.
Please also bring any orthotics, insoles or supports if you wear them for running.
Where will the RunFit appointment take place?
Running assessments are held in the Denbigh and Old Colwyn clinics. We do not have the facilities to offer this service in Tweedmill.
Will I be filmed as part of my RunFit appointment?
You will be filmed for the purposes of reviewing running gait and biomechanics. However, this data will be stored securely and will only be accessible by your therapist.